After a long and ridiculous wait for functionality that in February was promised to be coming soon, Wacom pressure sensitive functionality has arrived for users of Photoshop and other products that rely on the Wintab API.
On May 9, Panos Panay tweeter he was using beta drivers. I replied to that tweet asking if drivers were/would be made available to the public. No response. No indication in the on-going forum thread at http://answers.microsoft.com/en-us/surface/forum/surfpro-surfusingpro/surface-pro-pen-pressure-sensitivity-is-not/72f34b0e-e931-4fa0-8322-5f3933b061f6?page=1&tm=1368189377290 of driver availability either (but Microsoft personnel abandoned users in that thread long ago)
Strangely, not a single mention of Surface Pro in the description. The description reads "Expand the capabilities of your tablet computer with the enhanced tablet driver for systems that use Wacom Feel IT® technology! Installing this driver will provide many advanced pressure-sensitive features that Wacom pen tablet users have come to enjoy." And no mention of Feel IT on the official Surface Pro specifications page at http://www.microsoft.com/surface/en-US/surface-with-windows-8-pro/specifications 
Shortly after that tweet from Panos Panay, strangely labeled drivers appeared on the Wacom driver download site. And again, not a single tweet from Microsoft, Panos, or the official @Surface Twitter account about this.
I downloaded the drivers, and after a restart, launched Photoshop CS 5.5 and did this quick and dirty test.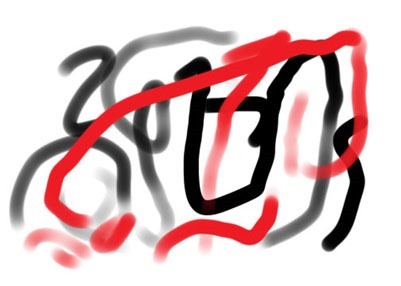 Yes! Exhale. Deep sigh of relief.
I find it odd that the Microsoft folks are so quiet over this release. There are release notes showing some potential bugs, but to have ANY driver in hand at this point is great.