Sort of. Thanks to Splashtop streamer and the iPad mobile client.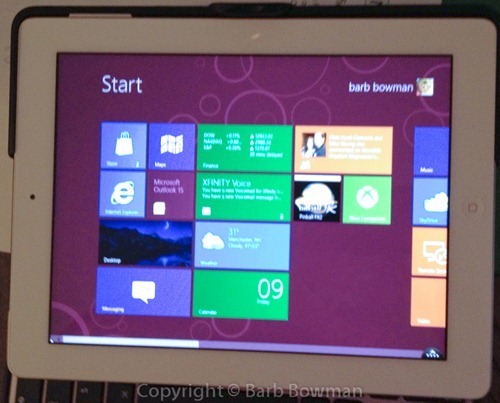 I was a little frustrated as all my existing RDP clients on my iPad (Logmein, VNC RDP, etc. would only show me a black desktop). I ask the Splashtop folks via Twitter if their product ($4.99 in the app store, at least for now) would work with Windows 8 and received a "yes".
So, now I am up and running with Windows 8 on an iPad. Still experimenting, but at least I can see the Metro desktop and navigate.