Flipboard for iPad:Your Social Networks in Magazine Format
This FREE app in the iTunes store is a keeper. Most of the other iPad apps for Twitter and Facebook are light year's behind in readability when compared to this iPad app that just hit today.
Your newsfeeds, tweets, et al are displayed in a magazine type layout that is easy to read and stunning to boot.
I can see why the Flipboard servers are busy busy busy. Every iPad user on the planet must be trying to set this little gem up simultaneously. Be patient. It's worth it.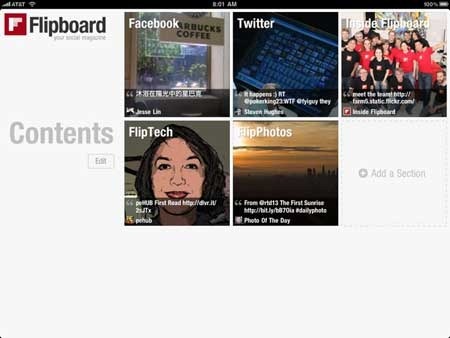 Start page for Flipboard. You can add your own content!
Twitter post displayed in landscape format. Really gorgeous!