Surface Pro 3 WiFi
Microsoft Surface customers have been complaining about slow WiFi speeds using their Surface Pro 3's in Microsoft Communities and elsewhere. I wanted to clearly frame this issue for anyone that might be interested. (Microsoft are you listening/reading?)
As I've stated before, the very fast 802.11ac speeds only are achieved on a 5GHz SSID. Folks with single band 802.11 (2.4 GHz) routers are not going to achieve the fast speeds that 802.11ac offers. Given that nearly all of the public WiFi access points are 2.4GHz only (Starbucks, McDonald's, etc.) and that the Surface Pro 3 has severe performance issues with the Marvell wireless radio when using the 2.4 GHz band, it's easy to see why there are so many unhappy campers. I've written about tweaks that folks can use at home, but these provide only incremental speed boosts when attached to a 2.4 GHz network using the Surface Pro 3. The speeds obtained are dreadful when compared to just about any other wireless adapter on any other similarly equipped computer and far less than can be obtained when using a USB wireless 802.11ac adapter on the SP3, and using the 2.4 GHz band (as you will see).
All of my testing was done from the same location in my home, in my living room on the first floor with the Netgear R7000 router on the 3rd floor. I tested with speedtest.net and my ISP provisioned speed is 105/10.
Testing with my ASUS ROG "desktop replacement" which has a Broadcom 802.11ac built in adapter:
As you can see, my speed exceeds my provisioned speed.
| | |
| --- | --- |
| 5 GHz | 2.4 GHz |
| | |
Testing with my Surface Pro 3:
Still getting great speeds on 5 GHz, but totally dismal speeds on 2.4 GHz.
| | |
| --- | --- |
| 5 GHz | 2.4 GHz |
| | |
Others report even less that the 12.49 speed I can achieve. It's crazy bad.
Disabling the onboard WiFi in the Surface Pro 3 and using a Netgear AC600 802.11ac adapter:
While the SP3 has a USB 3.0 port, the wireless adapter, like almost all the other 802.11ac USB mini adapters available today, is still only USB 2.0. While USB 2.0 has a theoretical 60 Mb/s rating, most folks have found that it tops out at 40 Mb/s in the real world on all devices.
2.4 GHz
So even with the restriction of USB 2.0 speeds, the difference between the Marvell wireless and the Netgear USB 802.11ac adapter performance is alarming.
It's infuriating to customers that Microsoft hasn't addressed the issue or even commented specifically about it. Is 12.49 Mb/s fast enough to check email? Sure, if you don't have lots of attachments. But is it what people expect of a $1400 device? No way.
If you want to share YOUR speed tests with me, tweet them to @barbbowman
I recently wrote about the wireless speed issues with the Surface Pro 3 and several ways to trouble shoot, including making configuration changes, buying a new router, etc.
Without knowing when or if the Surface team will fix this, there is another option that you might want to consider. Purchase a third party USB 802.11ac wireless adapter. Nearly all the USB 802.11ac wireless adapters use the Realtek chip and examination of the base Realtek driver shows support for every manufacturer I could think of. I picked the Netgear version, available at Amazon for $40. There are other brands at other prices available on Amazon and elsewhere, but I can only write about what I personally used and that experience.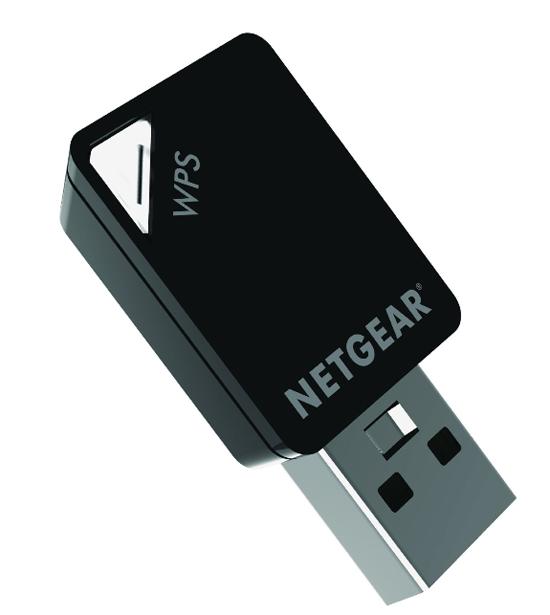 I took my Surface Pro 3 on a trip around town to places where the WiFi performance was unsatisfactory. I had disabled the onboard Marvell wireless in device manager and was using the Netgear AC600 specifically with the "standalone beta driver" from Netgear's support site.
I did not experience the issues that I previously had with the onboard Marvell.
Yes, it is $40 folks shouldn't need to spend, but given the current state of affairs with no sign of relief in sight from Microsoft, I'd rather travel around with the external USB adapter and know that I have options.
Let me know on Twitter @barbbowman if you've tried a different USB wireless adapter with your Surface Pro 3 with good results.