Surface Pro 3 Camera
One of my complaints about the Surface Pro 3 is that the fixed focus camera is totally unsuitable and unusable for capturing documents. You can't get close enough and keep your documents in focus. All you get is a blurry mess.
I've tried using a macro lens designed for a smartphone with bad results. There have been some posts in Microsoft Communities about this, and lots of unhappy customers. Here's a solution.
Your Surface Pro 3 needs glasses (or more correctly, a monocle).
I started with $17 rimless reading glasses +2.50 strength from WalMart.
Some snapping, twisting and bending to get to: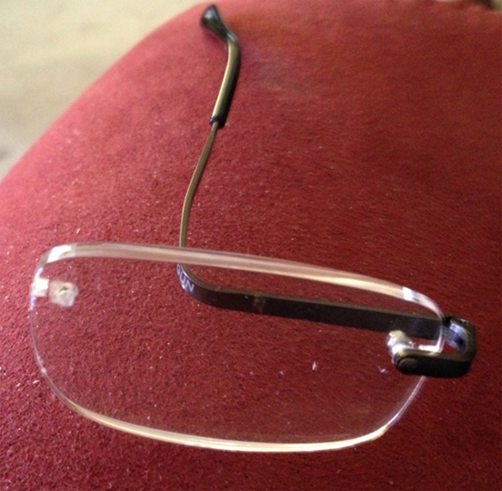 I hope to refine the above a little, but it was quick and dirty. I then put glasses on the Surface Pro 3 rear camera: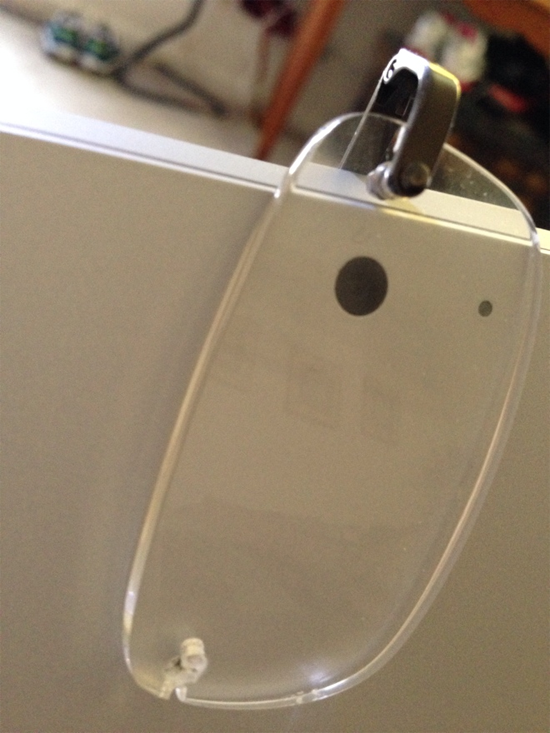 And took my first picture of a document. This is NOT retouched. Click or tap to open the image below full size.
Wonder if anyone will be inspired by this to Kickstarter a real accessory. Microsoft, you should make an accessory and provide it free of charge to your SP3 customers. You owe them at least that.
I'm one of the people who is unhappy with the ability to use my Surface Pro 3 to take a usable, in focus, photo of a document, due to Microsoft's decision to change from a great working variable focus camera in prior models to a dumbed down fixed focus camera. There's a thread on Microsoft Communities about this, http://answers.microsoft.com/en-us/surface/forum/surfpro3-surfhardware/surface-pro-3-camera-quality/52a2b69b-aa2e-49bb-8287-55dd37f60c6a with no real answers from official Microsoft support personnel.
I was looking around in device manager today to see what drivers the cameras were using and when they were issue and nearly went into shock. While the front camera has a driver from 2014, the rear camera, on my Surface Pro 3, is reporting a driver from 2006.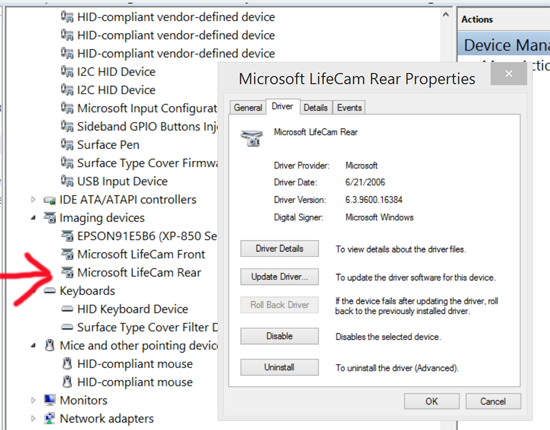 Now, it may be that the default driver date for ALL Windows drivers is 2006 (Vista era), but the front camera shows 2014. This is just sloppy. I took alook at the details for this driver and there were two. The ksthunk.sys driver reports a driver from a year ago, 8/22/2013.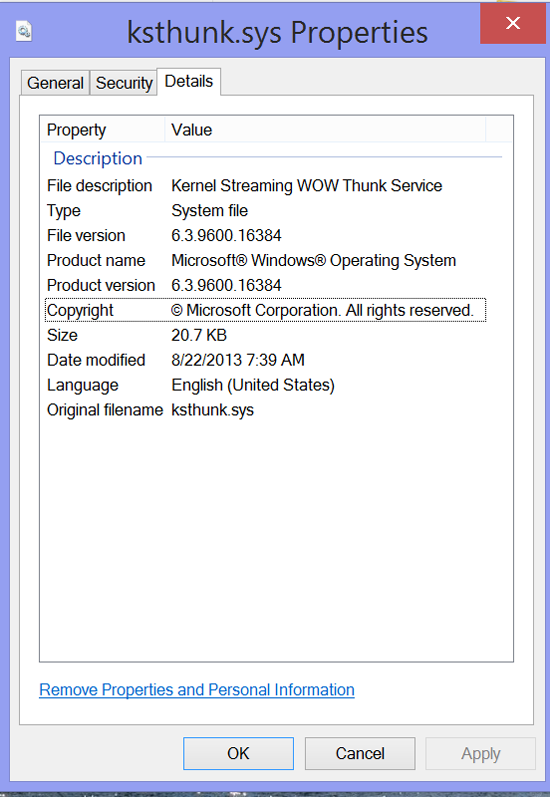 I wish someone from Microsoft would comment on the poor decision to use the fixed focus camera and respond to unhappy customers in the Communities forum.